Wait … for Spring 2021 bills to be ready!
The process to generate the initial bill takes time as information must be loaded from multiple sources.  Tuition must calculate for each student, anticipated financial aid must be loaded, housing and dining fees must be applied, etc.
Your Spring 2021 bill may not be completed until you receive your 1st billing notice via email.  Please wait for this notice to arrive so you know the initial bill generation process has taken place.
Review the information below to learn more about your soon-to-be Spring 2021 bill.
Tuition and Fee Charts
Click here to learn more about tuition and fee rates.
Important Dates
Date
Action
Notes

Monday,

12/14/2020

Bill Generation Process Begins
This will take approximately 1 week as all charges, credits, aid, etc. are loaded onto the bill.  Wait until the 1st Billing Notice on 12/21/2020 to review your account, pay your bill, and reach out with questions.

Thursday,

12/17/2020

Intersession:Bills Sent
This is for intersession students only.

Monday,

12/21/2020

1st Billing Notice
This is the date students will receive an email that Spring 2021 bills are ready to be reviewed and payment arrangements should be made. Students must be enrolled for a bill to be generated.

Thursday,

1/7/2021

Remote Learning:Financial Aid Adjusted
This is the date by which the financial aid packages for students who select Remote Learning for Spring 2021 should be adjusted.

Thursday,

1/21/2021

Payment Due
Remote Learning fees will not be adjusted by this date.  Students who are approved to study remotely will need to manually deduct the fees that will be waived as a result of remote learning from their account balance, and then make plans to pay that net amount by the due date.  Click here to learn more about the waived remote learning fees. 

Wednesday,

1/27/2021

Remote Learning:Fee Waivers Applied
This is the date by which the waived fees for students who select Remote Learning for Spring 2021 should be applied to their accounts.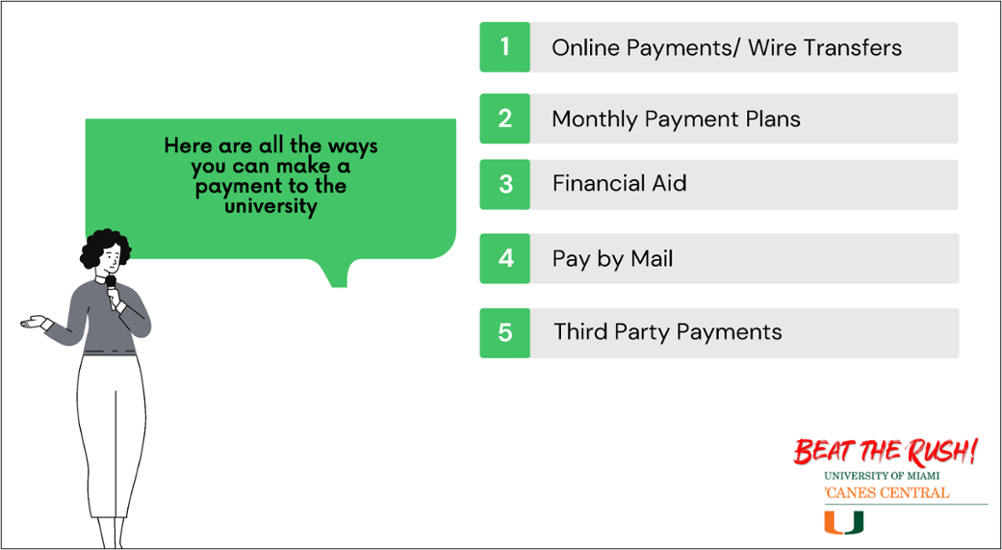 Payment Options
There are many ways to pay your bill, including:
Financial Aid (Note: Click here to learn how to review awarded financial aid, pending documents, and messages)
Monthly Payment Plans
Online Payments / Wire Transfers
Outside Scholarships (Note: Checks should be mailed here and Undergraduate students should complete the Outside Scholarship Submission Form)
529 Payments (Note: Mailed 529 payments should be sent here)
And many more …
Click here to review your options under "Paying Your Bill."
Account Activity
Check out the steps below to learn how you can view your account ledger: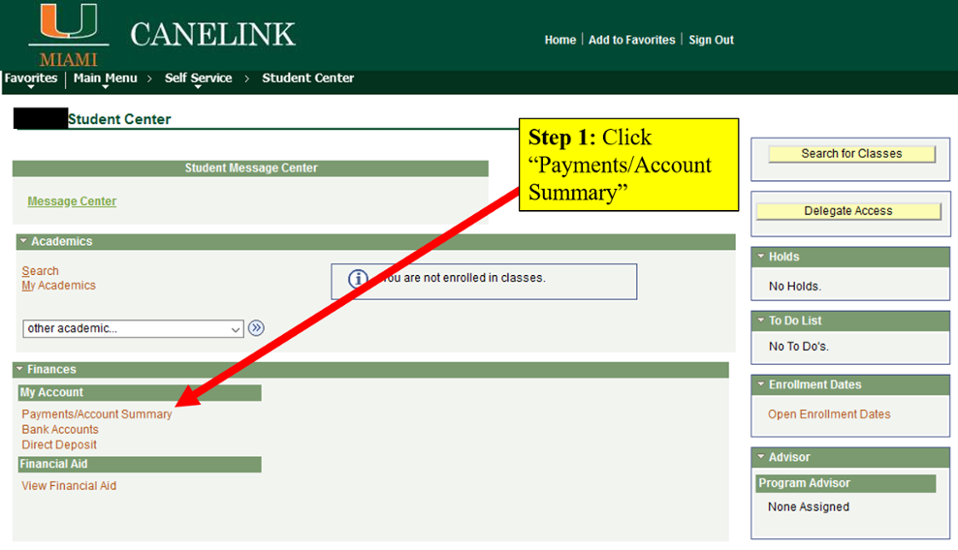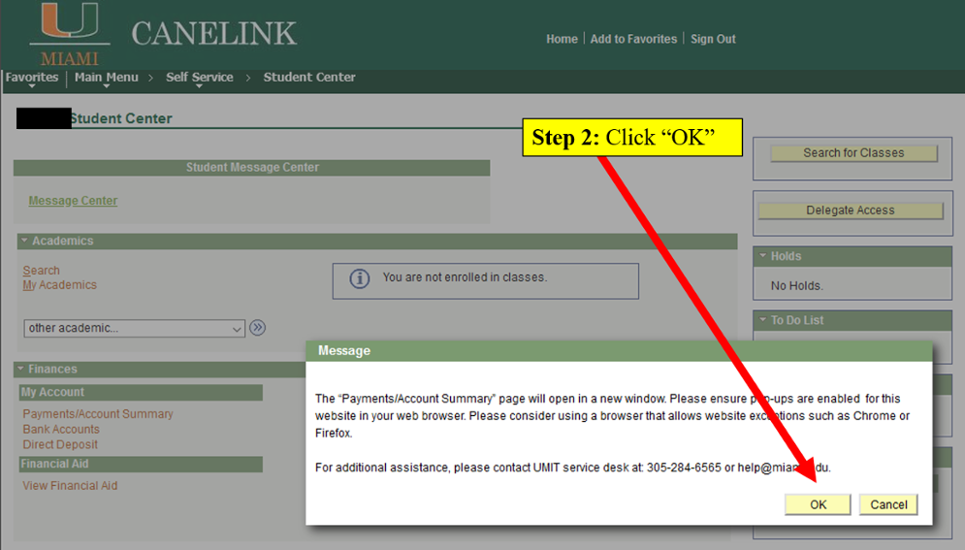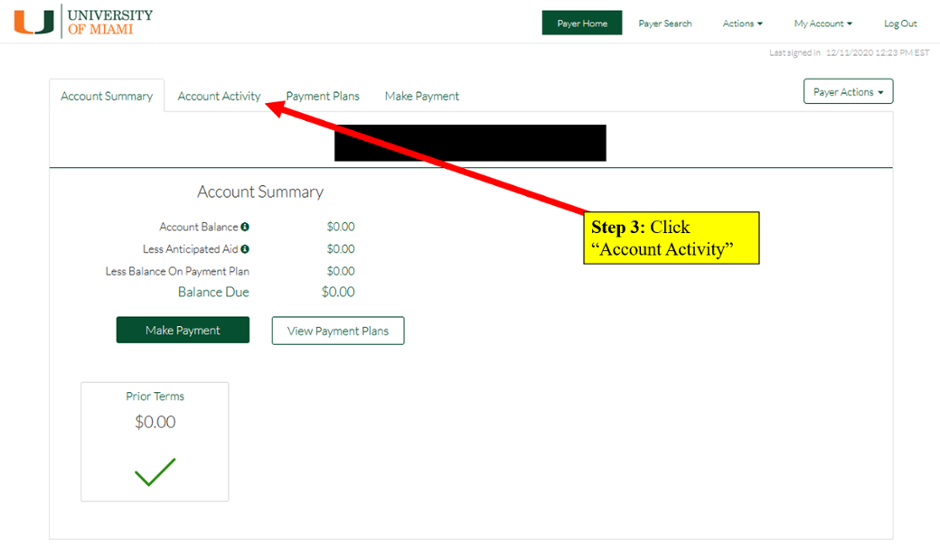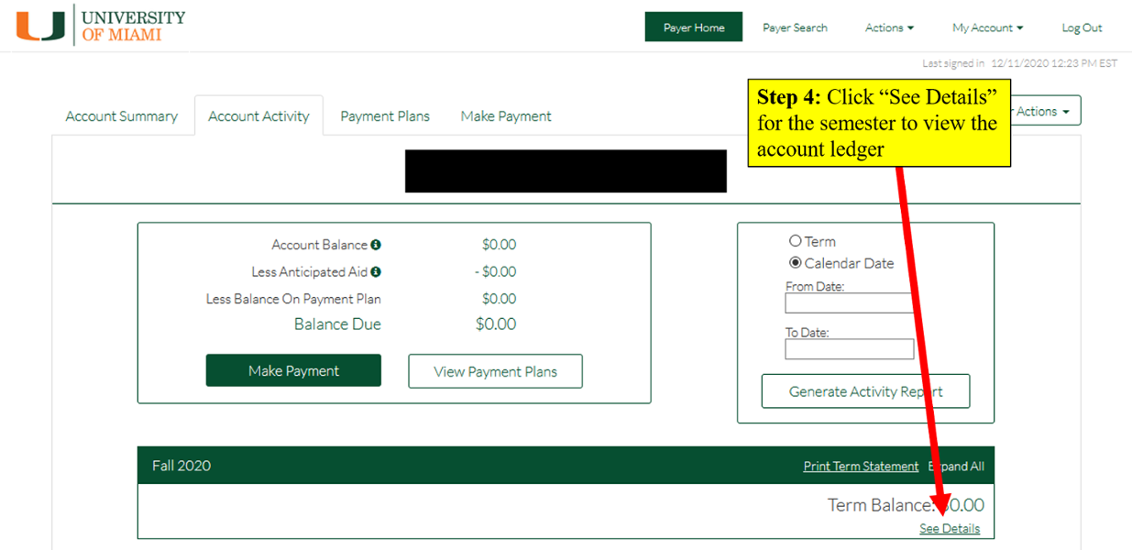 Undergraduate Student Cancellations
Undergraduate students may be subject to cancellation if they do not satisfy their account balances by the bill due date.  Graduate and Law students are not currently affected by this process.  Students who may be impacted by cancellations would be notified via email and given an opportunity to satisfy their bill prior to the final cancellation deadline.  The cancellation process for Spring 2021 will be communicated at a later time, but it is important you review the information above and prepare now if you are an undergraduate student so you are prepared to remit payment by the bill due date.