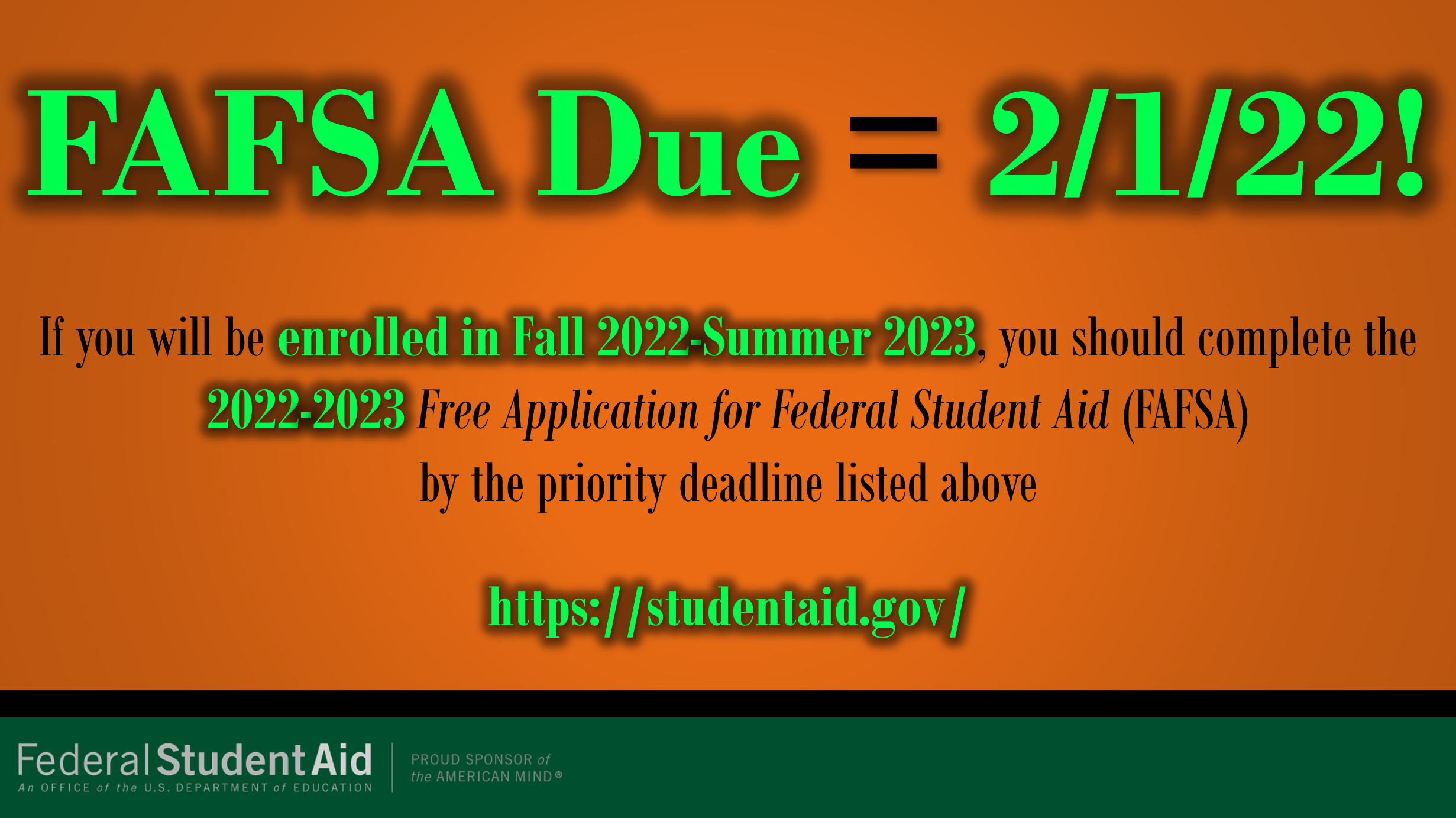 Any student who would like to be considered for federal financial aid must submit a Free Application for Federal Student Aid (FAFSA).  The priority deadline for continuing students to submit the FAFSA for the 2022-2023 academic year is February 1, 2022.  Be sure to submit the 2022-2023 FAFSA—not the 2021-2022 FAFSA—which will use your family's 2020 tax returns.
Even though financial aid awards for 2022-2023 will not be officially sent until the Summer, it is important you submit your FAFSA now to be considered for the maximum amount of the available funds as some funds are limited (e.g., SEOG for undergraduate students).  It's also important you submit your FAFSA sooner than later in case you are asked to submit additional forms, tax documents, etc. to confirm your financial aid eligibility.  The longer you wait to submit your FAFSA, the longer it will take to request documents, the longer it will take to develop your award package.
Don't delay … submit today!
Learn More