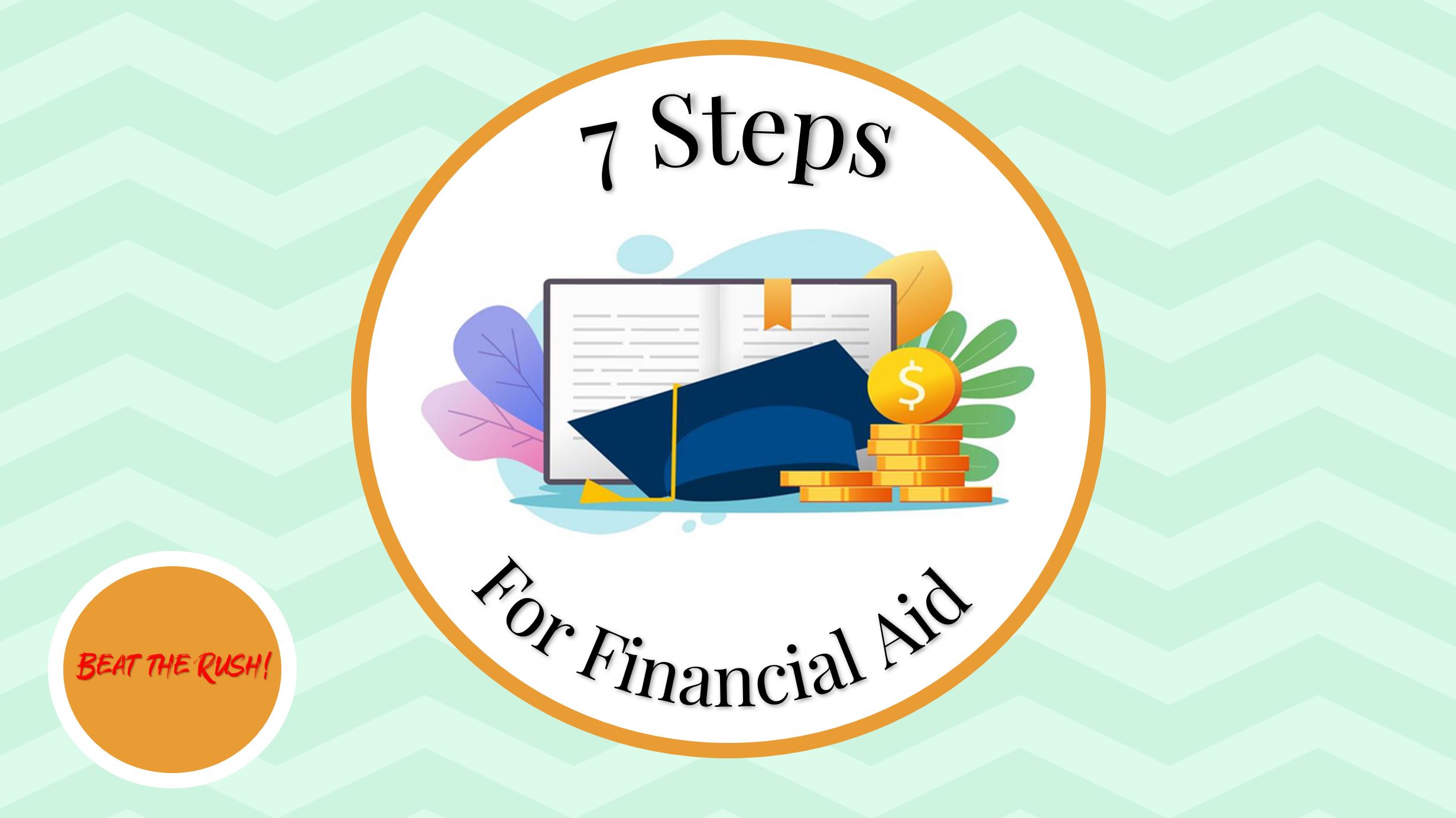 Submit your FAFSA on studentaid.gov by the priority deadline of February 1st
Ensure you are fully-enrolled as your enrollment can affect your aid
Review your eligible awards once packages are released
Accept, decline, or revise your awards
Complete all pending Documents to ensure your awards disburse
Review your Payments/Account Summary to see your posted aid
Arrange payment of any remaining balance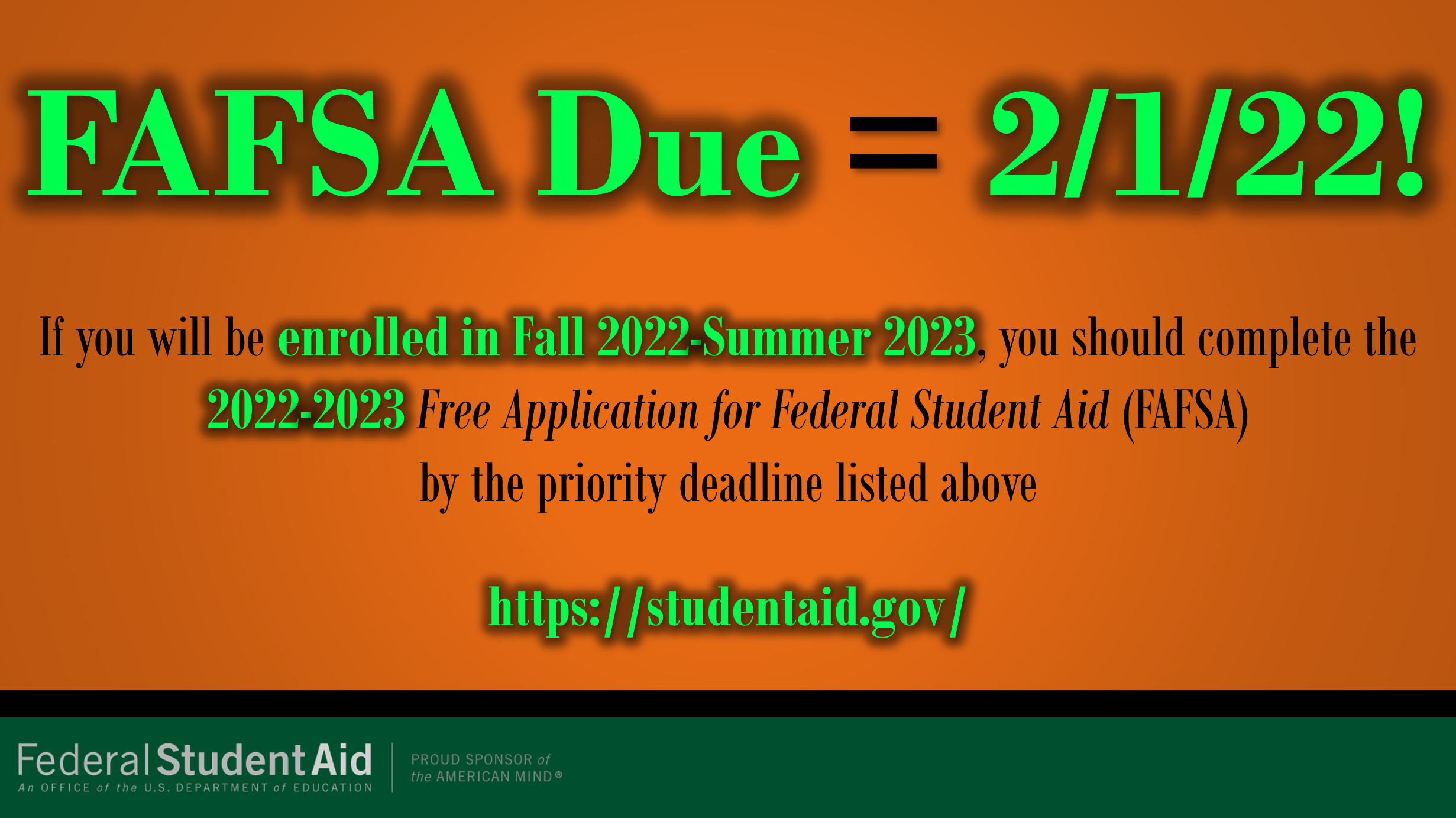 The priority deadline for continuing students to submit the Free Application for Federal Student Aid (FAFSA) for the 2022-2023 academic year is February 1, 2022.

Even though financial aid awards for 2022-2023 will not be officially sent until the Summer, any student who would like to be considered for federal financial aid should submit the FAFSA by the priority submission deadline to be considered for the maximum amount of the available funds as some funds are limited (e.g., SEOG for undergraduate students).  This is also helpful in case students are asked to submit additional forms, tax documents, etc. to confirm their financial aid eligibility.  Submit today!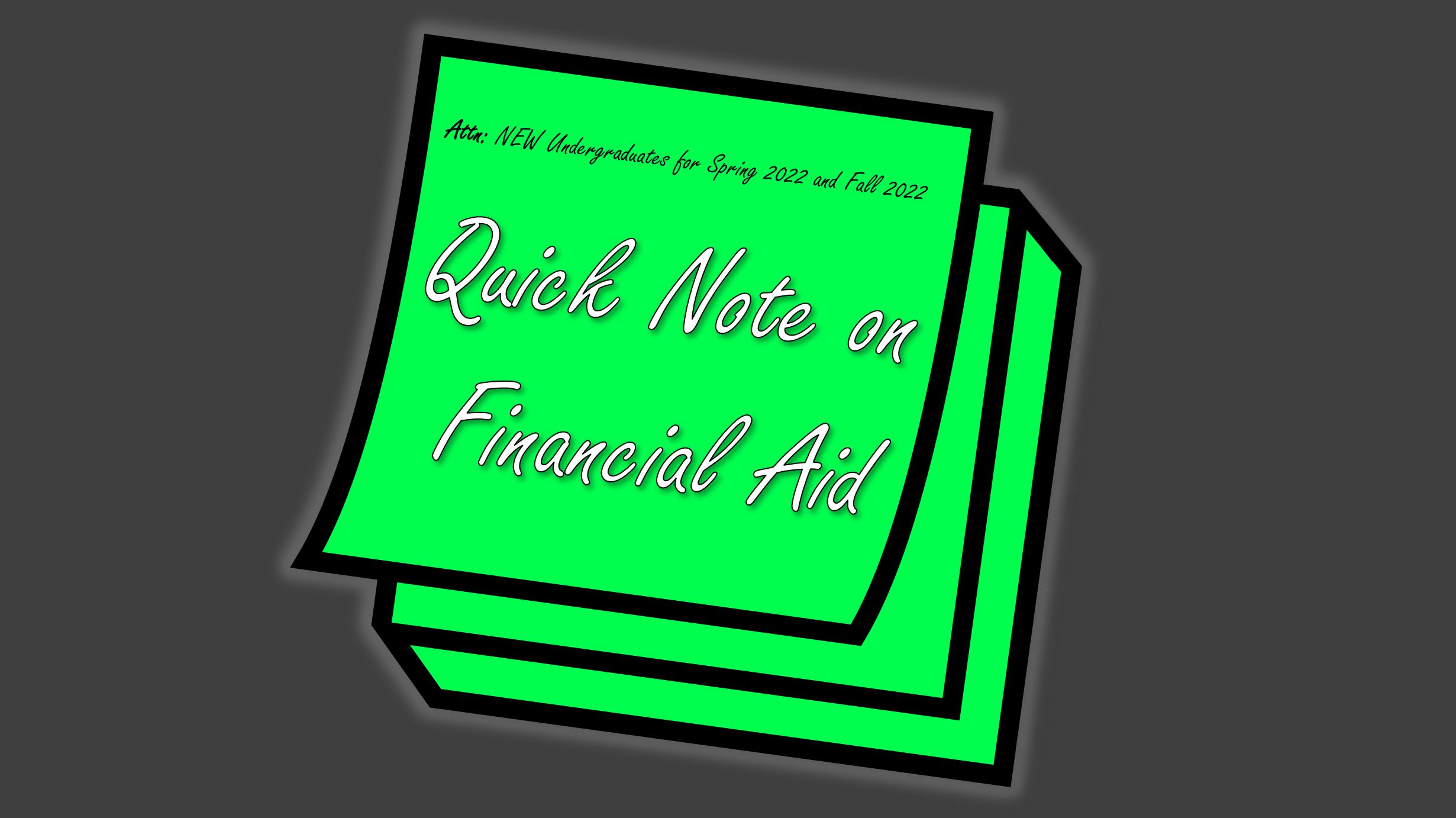 New, incoming undergraduate students for Spring 2022 and Fall 2022 (except Accelerated BSN students) continue to work with the Office of Admission to address any of their financial aid questions until they arrive for Orientation.  'Canes Central will address all billing and payment questions for these students once the bill is released on December 13, 2021.  At the point of Orientation, 'Canes Central will take over as the point of contact for new, incoming undergraduate students for all financial aid inquiries.