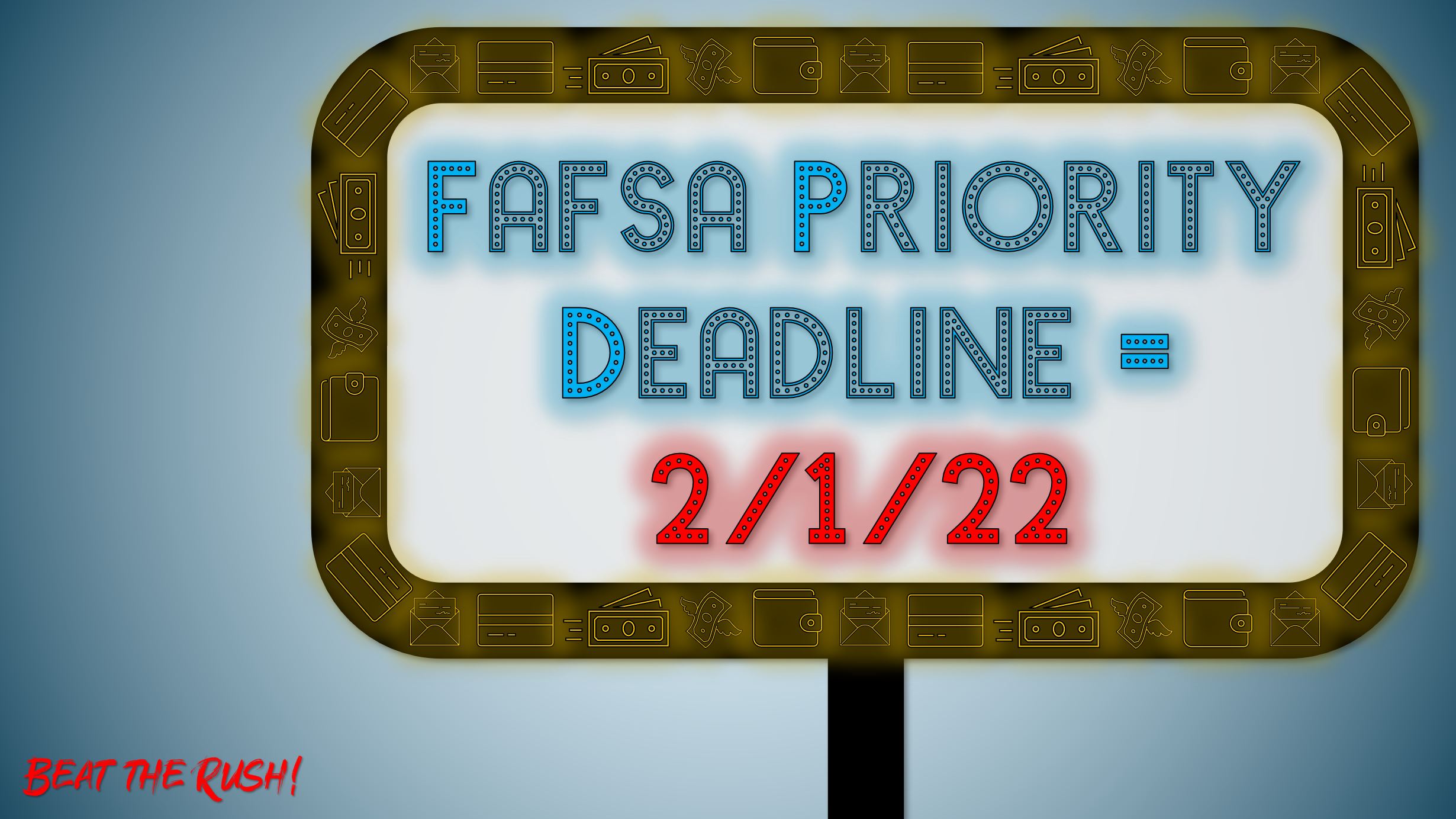 Will you be enrolled in Fall 2022, Spring 2023, or Summer 2023?  If so, complete your 2022-2023 Free Application for Federal Student Aid (FAFSA) as soon as possible!  The priority submission deadline is Tuesday, February 1, 2022.

A new FAFSA is required every new academic year if you would like to be considered for federal or need-based financial aid.  Submitting your 2022-2023 FAFSA before the priority deadline ensures that you will be considered for the maximum amount of the available funds as some funds are limited (e.g., SEOG for undergraduate students).  This is also helpful in case you are asked to submit additional forms, tax documents, etc. to confirm your financial aid eligibility.

Financial aid awards for the 2022-2023 academic year will not be officially sent to you until the Summer.  Aid awards for Summer 2022 also will not be released until closer to the Summer term.  Stay tuned to our newsletters for more information.